Number 1 Driving School in the Region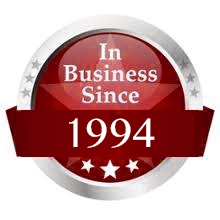 At the Academy of Driving Unipol we believe that all driving schools are NOT created equal. In fact, we pride ourselves on knowing that we stand head and shoulders above other schools in the region. By taking pride in what we do we make sure that the driving skills we teach to our students will stay with them all their lives. Utilizing our PROGRAMS we emphasize:
Defensive driving
Strong observation habits
Safe motoring
Mature and responsible attitude as a road user
Our experienced instructors focus on teaching safe driving techniques, rather than just the skills "to pass a driving test".
10 Reasons why our Driving School should be your #1 choice
In business since 1994 with more than 40,000 happy graduates
Excellent reputation and great recognition by local communities. Multiple Readers' Choice Awards
Driver Training fully approved by the Ministry of Transportation and Insurance Companies
Unique Canadian Driver's Edge interactive in class curriculum and TrubiCars online self-paced programs which make learning to drive fun and easy to follow.
Graduate Certificates for potential insurance savings
Serving a wide area; Hamilton, Stoney Creek, Dundas and Ancaster
IN CLASS and ONLINE
Flexible Payment plans. Online and in person. All major credit cards accepted, promotions, and specials.
No shortcuts – individual attention given to every student
"Road Safety" is our #1 priority
Driving with Your Safety in Mind
When it comes to driver education, go with the leader. After all you will learn to drive only once. At Academy of Driving Unipol, we believe that there are no such things as accidents. Most of so called 'accidents' are predictable and preventable.
With our unique interactive in class and online curriculum and outstanding behind the wheel driver training you will learn not only how to pass your road test, but what is most important, you will experience the best in collision prevention. Road safety is our number one priority.
Mark Gwiazdowicz, Principal