This program is fully approved by the Ministry of Transportation and it includes 20 hours of online digital instructions and 10 hours of online digital homelinks.
You can start the program soon after you register and make your payment.
You will receive access link within 48 hrs.
Proceed with your program:
• at any time
• at your convenience
• at your pace
Once your registration has been confirmed and we have received your payment, you will be sent a user name and password by email to begin the course. You may work at your own pace. Once you have completed the online part of our training, one of our driving instructors will contact you to schedule on road lessons (total of 10 hours).
ABOUT THE PROGRAM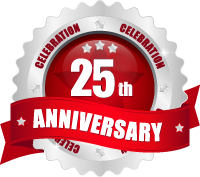 Academy of Driving Unipol is Ministry-approved Beginner Driver Education course provider
Our Driving Courses are certified and recognized by insurance companies
Upon completion of our Driving Course you may qualify for maximum insurance discounts and you will be eligible to take your G2 road test four months sooner
Register Now! Course Rules & Regulations

COURSE CONTENT
20 hours of online lessons
Unique and interactive curriculum.
Safe driving techniques
Defensive and cooperative driving
Collision avoidance
Proper observation skills
Time and space management
Distractions; peer pressure
Alcohol and other impairments
10 hours of on-line independent homework
Computer related studies. A package of on-line lessons, assignments, and traffic surveys.
10 hours of in-car lessons
Free pick-up and drop-off from school, home, or workplace
ONE-ON-ONE, individual approach and attention given to only one student at the time
Basic driving maneuvers
Major intersections
Parking maneuvers
Collision avoidance and evasive actions
Country and rural driving
One way streets; down town
Freeway driving; QEW, HWY 403, Red Hill, Lincoln Alexander Expressway
Preparation for a driver's test; exam area
REFUND AND CANCELLATION POLICY
If for any reason, after starting the course, you wish to withdraw/cancel, we will issue a full refund of your payment, as long as the student has not started "The Vehicle and its Components" part of the program. No refunds will be issued if student spent more than two (2) hours in the course.